In the process of driving a vehicle, it is sure to encounter a variety of situations. Good handling is a matter of safety, and dealing with bad is putting yourself in a dangerous situation. Vehicle wading is a topic of discussion recently on fire. With the advent of the rainy season, vehicle wading is not a new topic. The key is that as owners, we should know what to look out for when the vehicle is wading. Let's take a look at what you should be aware of when you are involved in a vehicle wading.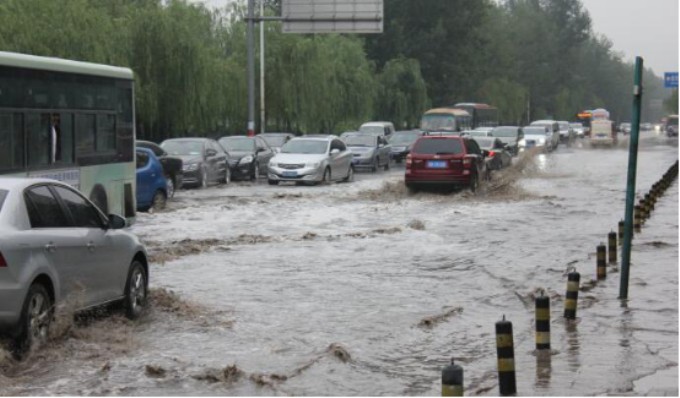 1: To see the depth of accumulated water, we must first understand the depth of wading.
2: If the engine goes out after wading, do not start it again. Because the vehicle wading is mainly due to the water in the cylinder, if the vehicle is started again, the piston will move upwards to compress the air. The air is easily compressed, but the water cannot be compressed, so that when the piston moves up, it will encounter a great deal of resistance. In severe cases, it will damage the cylinder.
3: Keep the speed at a constant speed and do not shift gears in the middle. High-speed wading can easily arouse the water, causing the engine to open and enter the water causing the engine to go out. And if the vehicle is too fast after wading, the tires will not have time to drain the water, and the direction of rotation and braking will deteriorate.
4: If there is a vehicle wading in front, it is best not to follow closely to prevent the preceding vehicle from stopping due to a fault, causing itself to dilemma in the water.
5: It is easy to slip in the rain, and when the vehicle turns, brake slowly. After wading, put your foot on the brake and test the brake's sensitivity.
6: Open the engine cover to check the working condition of the engine, look for the leaves and the like on the radiator fins, and then check the tires for damage. There is no plastic bag or something under the chassis. It is also advisable for the vehicle to go to a special car repair shop for inspection and cleaning after wading to ensure traffic safety.
Wading is a special driving skill. Learn more and understand what should be done after the vehicle wading. However, this skill can not be used as much as possible, and it is not necessary for the driver who does not have special skills to try.
Glazed Tile And Ridge Cap Roll Forming Machine
Working principle:
steel strip is made into glazed tile by machine through cold-bend forming technology.
Usage:
Glazed tile produced by roll forming machine are widely used in construction, transportation and other industries. It is mainly used for roofing and wall of buildings, such as steel structures, airports, storehouses,etc.
Component:
1.Decoiler
2.Roll Forming System
3.Cutting Device
4.Hydraulic Station
5.PLC control system
Working Flow:
Loading coil – decoiling – guide feeding – main roll forming – hydrarlic cutting – finished products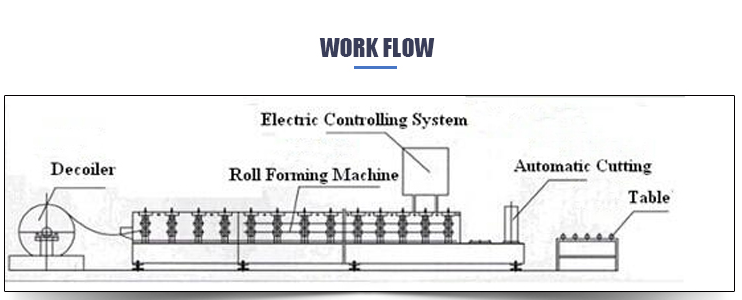 Corrugated Roof Roll Forming Machine Technique Parameters:
Processing material: aluzinc/galvanized steel/colored steel coil
Material thickness: 0.3-0.8mm
Main motor power: 4kw(can change as request)
Pump power: 4kw
Shaft diameter: 75mm and solid shaft
Forming steps: 15steps and more
Roller material: high grade 45# steel, hard Chromium plating
Main frame:300H steel
Medium plate thickness: 16mm
Speed:8-12m/min
Material of the cutting blade:Cr12
Control system: PLC computer control
Power supply: 380V, 3 Phase, 60Hz (can change as customers request)
Glazed Tile profile series: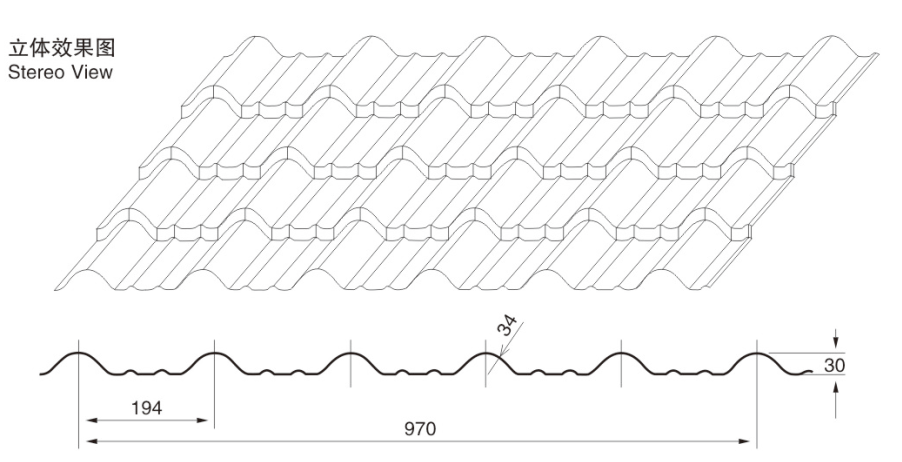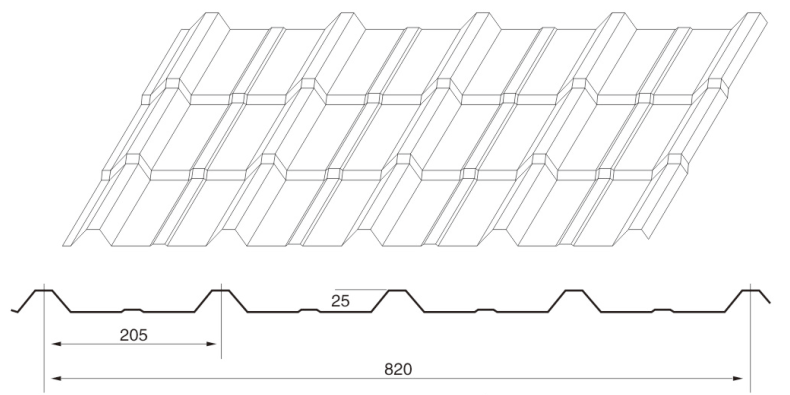 Our Glazed Tile And Ridge Cap Roll Forming Machine can greatly simplifie the production process and improve production efficiency.
Welcome visit our Factory!
Glazed Tile And Ridge Cap Roll Forming Machine
Ridge Cap Roll Forming Machine,Glazed Tile Roll Forming Machine,Metal Roof Ridge Cap Roll Forming Machine
CANGZHOU DIXIN ROLL FORMING MACHINE CO., LTD , https://www.hebeimachine.com