According to market research firm ResearchandMarkets, the global automotive aluminum alloy wheel industry will grow at a compound annual growth rate of 8.48% in 2014-2016, and the main factor contributing to this market growth is the growing demand for automobiles around the world. One of the main drivers of the growth of the aluminum wheel market is the increase in vehicle production and sales.
In recent years, many large global companies have outsourced their production in the Asia Pacific region to reduce costs. Many automakers are developing products in developing countries to take advantage of talent and cheap labor. In 2011, several large automakers in Western Europe and North America were outsourcing production operations in China. Therefore, compared with developed economies, the global automotive aluminum alloy wheel industry is developing at a faster rate in developing economies.

Flat disk Rotary Damper mainly used for large diameter, small height space. Disk dampers provide energy absorption and rotational deceleration. We offer many different models from mild to extreme. Our disk dampers are the perfect solution for a wide range of applications, from scanner, and glove boxes to auditorium seating to. Disk dampers are designed to control and smooth out the opening and closing of lids, and doors.
Our damper is conducive to performing structural movement in soft, silent and safe environment, mitigating impact load, avoiding strike damage, prolonging mechanical life, reducing noise disturbance, improving product quality and improve customer satisfaction.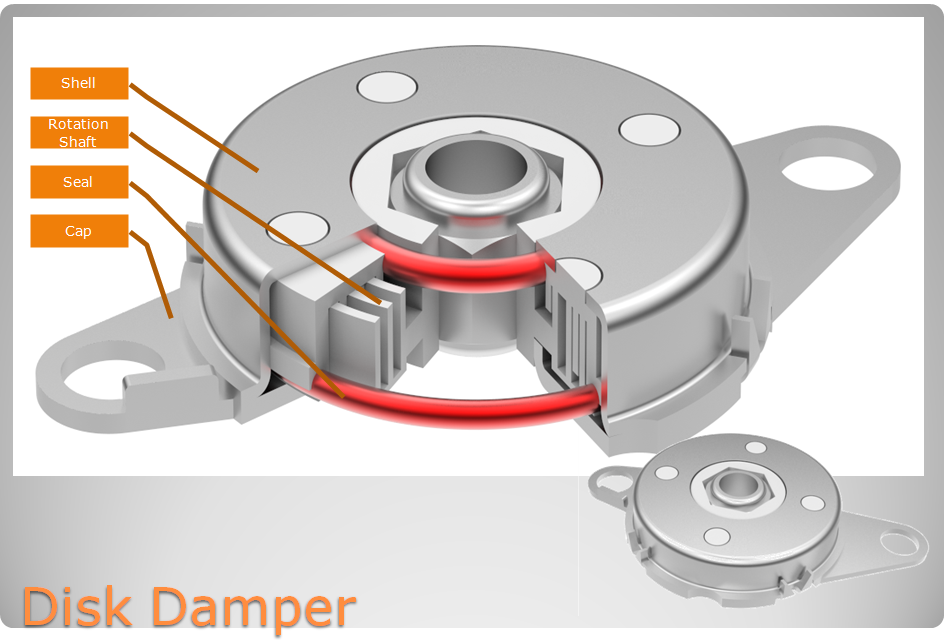 NOTE:
1. Please contact the corresponding product engineer for specific torque products.
2. Max. rotation speed: 50r/min
3. Max. circle rate: 6 cycle/min ( Clockwise360 °, 360 ° anti-clockwise for 1 cycle)
4. Operating temperature: -10~50℃
5. Storage temperature:-30~80℃

| | | |
| --- | --- | --- |
| NO. | Description | Material |
| 1 | Shell | SPFC |
| 2 | Cover | SPFC |
| 3 | Shaft | PA/POM |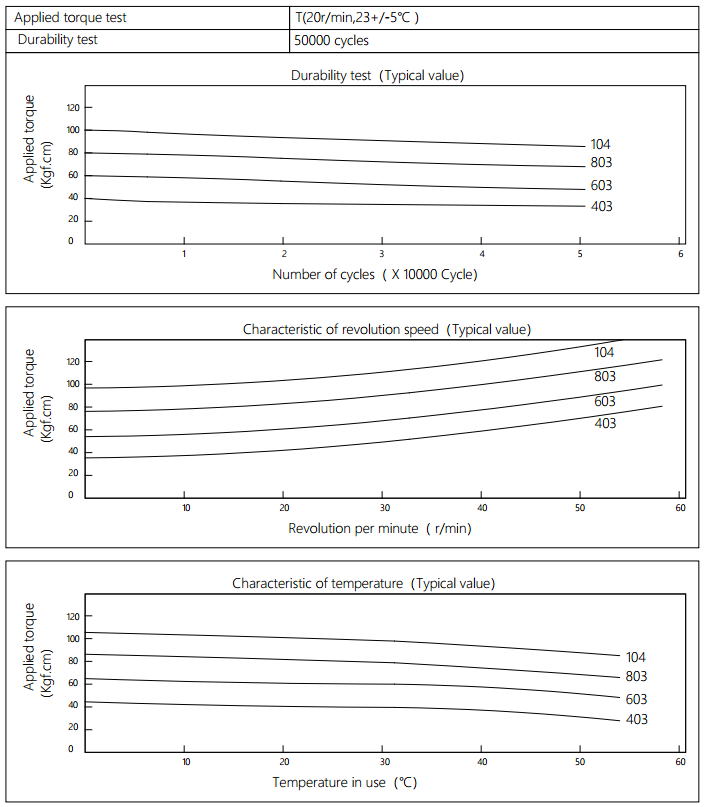 Applied torque:(T)
Test Temperature: 23+/-5℃
Rotating speed: 20r/min
Durability test Metho: Clockwise 360 °, 360 °anti-clockwise
Rotating speed: 20r/min
Test Frequency: (1cycle/min)
Test Temperature: 23±5℃
Durability test cycle: 50000 cycle
Test result criteria: Store in the room temperature for 24 hours or more after the test, recording to the torque T=T±30%T.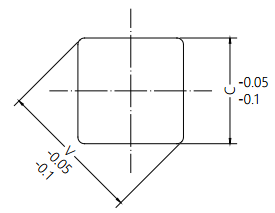 The damper square hole coordinateswith the rotation axis dimension tolerance.
Disk Damper,Adjustable Dampers,Excavator Disk Damper,Spare Disk Damper,Oval Disk Damper
Shenzhen ABD Equipment Co., Ltd. , http://www.abddamper.com