In the process of agricultural production, the basis of the irrigation water plan is to make real-time forecasts of relevant data, relying on the latest real-time data, so as to achieve real-time irrigation guidance. Therefore, on the basis of soil moisture content and meteorological data provided by real-time soil moisture monitoring equipment and small weather stations, soil moisture dynamics simulation of crop root zone was used as the research object, and soil water balance model was used to simulate soil moisture in crop root zone. The forecast provides basic data for real-time irrigation forecasting of crops, and combines real-time irrigation forecasting of major crops of winter wheat.

The real-time irrigation forecast of winter wheat is based on the soil moisture forecasting model. When the predicted soil wetting layer moisture θi is close to the specified soil moisture lower limit index θmin, the corresponding date is the predicted irrigation date. Using the results of the small-scale meteorological station software root zone analysis, the daily soil moisture content in the root zone of the crop was simulated. If precipitation occurred during the predicted irrigation date, no irrigation or postponed irrigation was performed until the soil moisture content again approached the lower limit of moisture. Implement irrigation to achieve full use of rainfall. After irrigation, the measured soil moisture content is taken as the initial soil moisture content of the next stage, and the irrigation date and irrigation volume of the next stage are forecasted. Insufficient irrigation of crops when there is a shortage of incoming water or a shortage of water resources.

In view of the problems of poor real-time performance and insufficient use of precipitation in the current irrigation system, the real-time data of soil water environment monitoring and acquisition systems and small weather stations are used. The software data processing and root zone analysis functions are used to analyze the root depth, based on the principle of soil moisture balance. A daily real-time irrigation forecasting model was proposed. Based on the soil moisture forecast, the daily correction and simulation of the crop coefficients were performed using real-time data. The irrigation forecast was conducted for the entire growing period of winter wheat. The results showed that the model was feasible and correct. It can provide decision-making reference for agricultural production and precision irrigation.
Scan WeChat, we met with hate: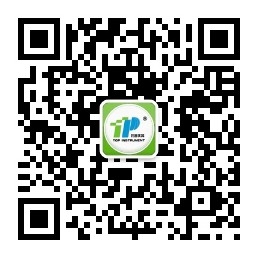 The raw material of those Roll Forming Machine are cold rolled steel (low carbon steel plate) coil or plate, Roll forming machine just uses different roll forming processions and technical(according to actual panel profile), then make the flat sheet plate to be changed different corrugation plate. This name is a general name of cold rolled metal sheet machining machines, it has a widely contents. It covers all construction equipment and sheet metal machines, which the material are in cold rolled steel sheet range.
It includes these roll forming machines:
Roofing Machine
1. Tile Machine
2. Corrugated Sheet Machine
3.Floor Deck Roll Forming Machine
4.Wall Panel Roll Forming Machine
5.Purline roll forming machine
6.Guardrail Roll Forming Machine
7. Cable Tray Machine
8. Door and Window Frame Machine
9. Ridge Cap Roll Forming Machine
10. Metal Stud Machine
11.Double Layer Roll Forming Machine
Roll Forming Machine
Roll Forming Machine,Steel Roll Forming Machine,Metal Roll Forming Machine,Rolling Forming Machine
HangZhou Roll Forming Machinery Co.,Ltd , http://www.m-rollformingmachine.com