Material:
303ss, 316ss, Brass, PP
Spray Pattern:
Hollow Cone Fine Misting
Spray Angle:
70-120degree
Transport Package:
Good Quality Plastic Box for Each Nozzle
Products Information:

The core and orifice tip design produces a hollow cone spray of very fine droplets using liquid pressure alone. The metal series are available with or without an integral strainer, and with a medium or extra wide spray angle. Separate nozzle heads have a straight thread for connection to the pipe threaded nozzle body. This enables them to be removed for cleaning easily and replaced without the use of pipe joint sealant. Nozzles are available with 1/4" male or female BSPT/NPT, and with flow rates from 3.1 to 230 L/hour at 20bar. MLNN nozzles include an integral strainer screen. Nozzle orifice and core tip are stainless steel with the body and cap in brass or 303 stainless steel.

Specifications
Material : brass ,stainless steel
Inlet size: 1/4"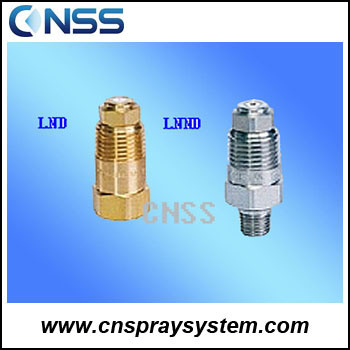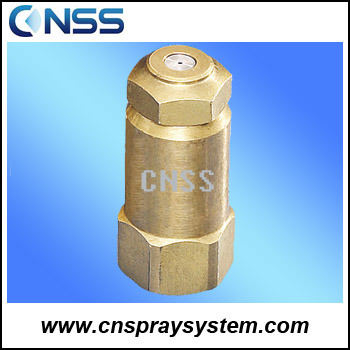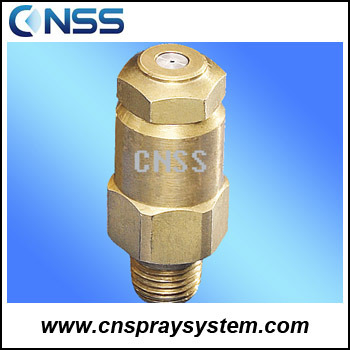 Feature:
1. Without air's supplementary, system device is simple.
2. Fog's droplets' diameter ranges from 3-70UM, and spray fully.
3. Energy and water saving, low cost and good effects.
4. Non-blocking and anti-drop.
5. Nozzle tip uses wear-resistant materials, and service life is 2.5 times of similar nozzle.

Application:
Textile workshop humidification
Stock farm cooling sterilize
Man-made fog sight
Vegetable retain freshness
Dust removing
poultry house
Nylon cage Self-aligning ball bearings are one type of Self-aligning Ball Bearing. Include two rows of balls, the ATN nylon cage, the inner ring, and the outer ring with a common concave sphered raceway. Self-aligning Ball Bearing have a sphere raceway in the outer ring and a double raceway in the inner ring. This feature give the bearings their self-aligning property, permitting angular misalignment of the shaft relative to the housing. Nylon cage self-aligning ball bearings are therefore particularly suitable for applications where misalignment can arise from errors in mounting or from shaft deflection. Double row self-aligning ball bearings are mainly used to carry radial loads and light axial loads, but cann't carry pure axial loads.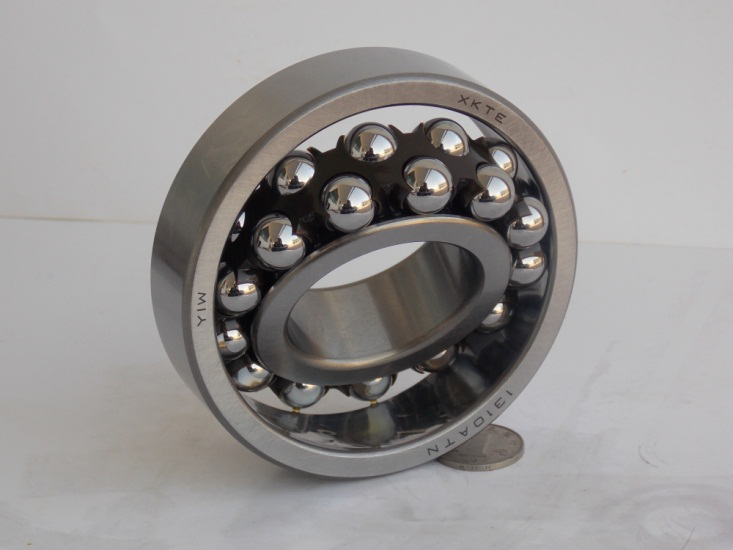 Feature:
Mainly bear radial load, and can bear smaller axial load. Axis (shell) axial displacement limit in the clearance limits, the heart performance is automatically adjusted, normal work allows the inner and outer relatively small tilt conditions, suitable for bearing hole can not strictly ensure the concentricity. Self-aligning ball bearings are consequently self-aligning and insensitive to shaft deflections and angular misalignment of the shaft relative to the housing, It is particularly suitable for applications where considerable shaft deflections or misalignment are to be expected.
Main Application
Owning to its specific structure, the self aligning ball bearing can be used in some relative field and some general lines.For example, Self-Aligning Ball Bearing applies to carry heavy load and impact load. Mine machine, port hoisting machine, port transfer equipment.
Main Models:
1308ATN – 1316 ATN Nylon Cage Self-aligning Ball Bearing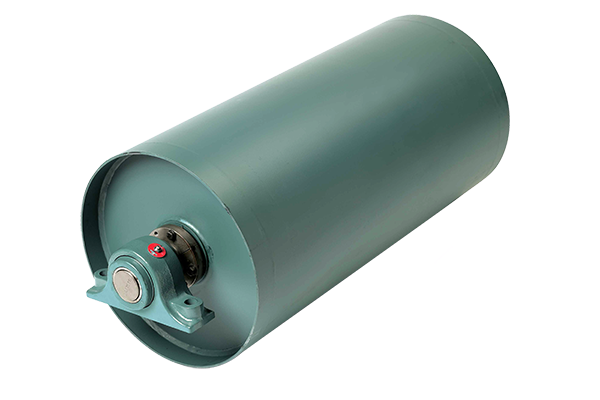 Professional mass production Bearing For Conveyor , With more than 10 years of Conveyor Bearing experience, we can assist you with selecting the appropriate bearings for your system. Welcome to visit our Factory. If you have any questions, please contact with us directly.
Nylon Cage Self-Aligning Ball Bearing
Atn Self Aligning Ball Bearing,Nylon Cage Self-Aligning Ball Bearing,Self-Aligning High Speed Ball Bearing
Shandong Xinkaite Bearing Co., Ltd. , http://www.conveyorbearing.com