LED lighting is rapidly developing in the field of intelligent lighting due to its technical advantages of controllability and energy saving. The previous price constraints are also gradually reduced, which is conducive to further market promotion. Lighting as the largest blue ocean of LEDs, upstream and downstream have been waiting for the right outbreak opportunity. As the downstream data continues to improve, the industry generally believes that the era of low prices is coming, and the outbreak period of the LED lighting market has arrived. At present, the North American ban campaign has started, product prices have fallen rapidly, and barriers to the promotion of LED lights are being eliminated. Especially with the continuous innovation of LED lighting technology, the cost of LED lighting products is increasingly compressed. At the same time, the intelligent lighting developed on the basis of LED brings the most direct experience to human beings is the beauty of enjoyment and the sense of beauty. LED intelligent lighting products have been successfully used in commercial lighting, home lighting, landscape lighting, road lighting, etc., such as food lights that can change color in supermarkets; street lights and tunnel lights that can be automatically adjusted on highways and tunnels; large projects Intelligently controlled multi-color landscape lights in the project, etc. Compared with traditional lighting, intelligent lighting can achieve safety, energy saving, comfort and high efficiency. Therefore, intelligent lighting has good development prospects in the home field, office field, business field and public facilities. At present, China's smart lighting market is not mature. The application fields of intelligent lighting are mainly concentrated in the business field and public facilities. The adoption of smart lighting in hotels, exhibition halls, municipal engineering, and road traffic is more used. In addition, office Intelligent lighting is also used in the construction and high-end villa projects. With the development of domestic intelligent lighting R&D and production technology and the promotion of product promotion, intelligent lighting applications in the home field are expected to become popular.
Muesli Bar Machine is used to make cereal bar, granola bar, peanut bar etc with rectangular shape. Different sizes can be made by adjusting the cutting blade.
Muesli Bar Machine can Combine procedures into one: Filling materials - Pressing shape - Cooling materials - Cutting muesli bar - Conveying & cooling muesli bar.
Muesli Bar Machine is Controlled by Siemens PLC and touch screen with friendly interface. The staff could 180°rotate the touch screen.
Muesli Bar Machine's controller languages can be Chinese, English, French, Arabic, Spanish, Russian, etc.
Muesli Bar Machine is Equipped with two sets of pressing roller, made by food grade HMWHDPE material, more healthy with anti-sticking function. The side of roller mark the scale. The roller can be accurately adjusted to meet the height of different thickness product.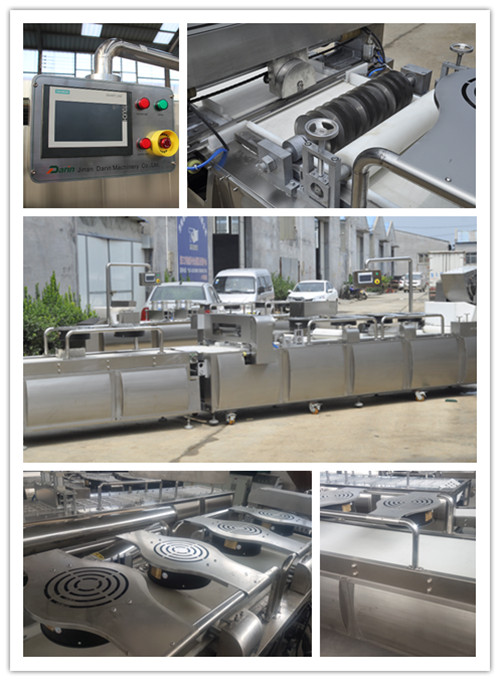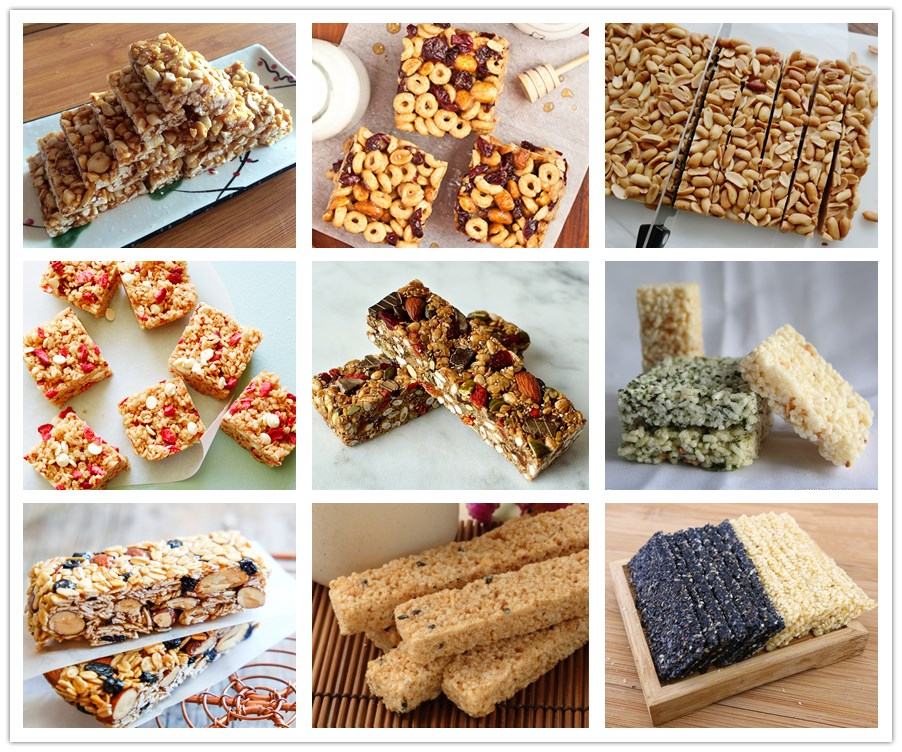 Muesli Bar Machine
Muesli Bar Machinery,Protein Bar Making Machine,Cereal Bar Making Machine,Muesli Snacks Bar Cutting Machine
Jinan Darin Machinery Co., Ltd. , http://www.globaldarin.com