Sources disclosed to the China Securities Journal reporter that gradually increasing the concentration of environmental protection industries and focusing on cultivating a group of leading environmental protection companies with international competitiveness may be included in the scope of the Energy Saving and Environmental Protection Industry Development Plan.

Sources said that in 2009, the relevant industry association reported to the Development and Reform Commission's proposed draft, it proposed the "Twelfth Five-Year Plan" period to cultivate ten production value of billions of energy-saving environmental protection companies. In the subsequent expert verification process, the NDRC lowered the output target to 5 billion yuan.

The person emphasized that whether the above-mentioned content will be finalized in the final draft and how the specific target setting has not yet been determined. Whether there will be relevant supporting policies should be finalized.

The China Securities Journal reporter learned that after completing the experts' argumentation session on November 25, 2010, the various ministries still have differences on the specific contents of the plan. Before the NDRC submits the report to the State Council, it still needs to be revised greatly, taking into account the "Twelve "The convergence of planning and strategic emerging industries planning, "energy-saving environmental protection industry development plan" issued the date or after the "two sessions."

As of 2009, the world's largest environmental protection company Veolia Group's operating income was 32 billion euros (about 281.4 billion yuan), the second largest environmental company Suez Group's operating income was 12.3 billion euros (about 108.1 billion yuan), and At present, the annual operating income of large-scale environmental protection companies in China is mostly between 2 billion and 3 billion yuan.

According to Luo Jianhua, secretary-general of the All-China Federation of Industry and Environmental Services Chamber of Commerce, compared with foreign giants, China's environmental protection industry has problems of small scale and low concentration. The key to making the environmental protection industry bigger and stronger is to become bigger and stronger, which requires The enterprise itself needs a good market and policy environment.

According to data released on the website of the National Development and Reform Commission, the total output value of China's environmental protection industry is expected to exceed 1 trillion yuan in 2010. In the future, the environmental protection industry will maintain an average annual growth rate of 15% to 20%. During the "12th Five-Year Plan" period, energy-saving and environmental protection industries as a strategic emerging industry, investment demand will reach 3 trillion yuan, more than doubled the "Eleventh Five-Year Plan", will form the world's largest energy-saving environmental protection industry.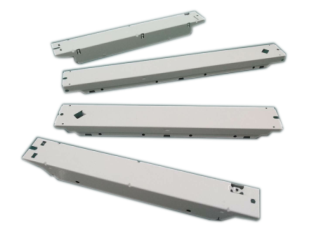 Our Advantage:

1. We have been a professional OEM/ODM Metal Stamping (Aluminum,stainless steel,Copper ,SPCC,SGCC and so on) manufacturer for 30 years in China. 2.Products application: Consumer electronic hardware accessories such as telecommunication aluminum cavity,LED Lighting aluminum housing,Setup box housing,power adapter case ,UPS power housing,STB box,AMPLIFIERS chassis and panel LED driver case ;Thermal solution heat sinks&radiator;Computer hardware accessories;Furniture hardware parts,home appliance etc.

3.Surface treament:Anodizing, powder coating,painting bonding, sand blasting, buffering and assembling,Zinc-plated, nicke plated, chrome-plated, silver-plated, gold-plated,Passivation etc.

4.All parts are customized according to customer's drawings or samples. If you have any parts to beproterotype, please feel free to send your drawings/samples to us
LED Metal Base,Base Metal,LED Metal Stamping Base,Metal Stamping Blanks Wholesale
Timeplex Industrial Limited , http://www.timeplex-hk.com