The Cummins
Community Vocational Technology Education Program (TEC) is a program for the company to develop and develop vocational and technical education on a global scale. Its goal is to provide community members with more industry-related professional skills training and Career Opportunities. In the new cycle of economic growth in China, vocational and technical education will play an increasingly important role.

Cummins Community Career Education Project TEC

International company with social responsibility
Cummins, while vigorously expanding its own business, has been committed to returning social services to its local communities, taking more social responsibilities through practical actions, and focusing its resources on three areas of education support, environmental protection and equal opportunities. TEC provides a standardized education platform to help educational partners develop market-related courses, teacher training, career guidance and practical experience for students. TEC seeks to work with businesses, governments, and community agencies to increase good job opportunities and build a strong and growing employment base in the global community.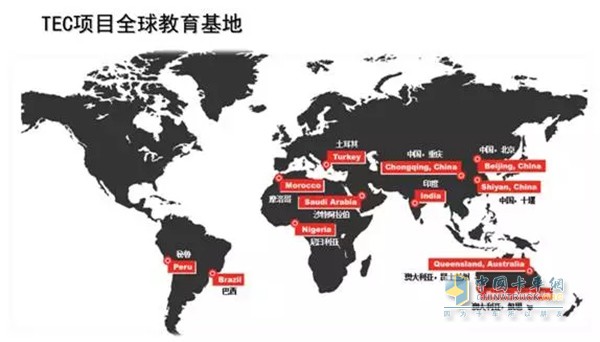 TEC Project Global Education Base
TEC Projects Worldwide
Cummins aims to measure the success of TEC projects by improving educational outcomes, technical skills, and job opportunities. The TEC project is a focus of Cummins' corporate responsibility. In the global context, Cummins has established 12 TEC education bases in North America, South America, Africa, Central Asia, India, Australia, and China. The Beijing TEC project was launched as the 12th TEC base for Cummins globally by the Cummins East Asia Distribution Division in the second half of 2014. The education partner was identified as Beijing Electronics Technology Vocational College and three local industry partners. Completed the signing of the TEC project cooperation agreement. The TEC project, with the support of educational partners and industry partners, carried out various activities around the TEC's five learning elements and received wide acclaim and recognition from students, school leaders, industry partners, and Cummins headquarters.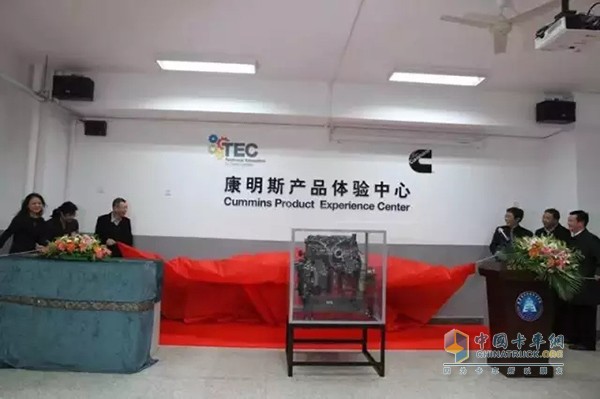 Cummins Product Experience Center
The 12th TEC Project in the World Settled in Beijing
In 2016, Cummins donated engines, equipment, tools, and courses worth approximately US$260,000 to the Beijing TEC project base to build the "Cummins Product Experience Center" and more strongly support the development of the TEC curriculum. June 11, 2015 TEC Beijing Project Partner Agreement Signing Ceremony. From June to July 2016, TEC's Beijing project partners (Cummings Distribution, Cummins Emissions Processing System, Beijing Foton Cummins, and Faurecia Exhaust Control System (Beijing) Co., Ltd.) co-organized Beijing Electronic Technology Vocational Student Factory And workshop visits. On November 17, 2016, the leaders from various industry partners of the TEC project together with the teachers and students of the Beijing Institute of Electronic Technology witnessed the official opening of the Cummins Product Experience Center.
Cummings Collaboration with Vocational College
Cummins Vice President and General Manager Wang Ning of the joint venture operation of medium-to-heavy-duty engines said at the unveiling ceremony: "In the past year or so, Cummins has sincerely cooperated with schools and industrial partners in the 'effective curriculum'. "Market-related skills," "qualified teacher training," "employment guidance," and "field study," these five major TEC elements have made gratifying progress. I hope this unveiling ceremony will serve as a turning point for Cummins, schools, and industry partners. Close cooperation will provide students with employment guidance, support and more employment opportunities, and achieve satisfactory employment for students.We hope that in mutual cooperation, we will effectively advance our work, accumulate more successful experiences, and realize the long-term and continuous cooperation of this project. Sex will create a better life while improving the school's social reputation."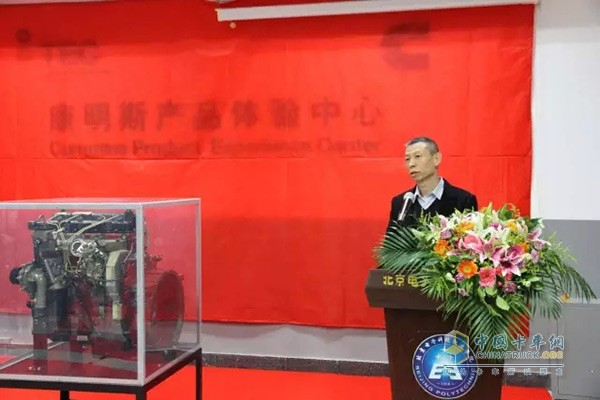 Cummins Vice President
An Jiangying, principal of Beijing Electronic Science and Technology Vocational College, stated: "In the TEC project, the school has established deep school-enterprise cooperation with Cummins and its industrial partners to jointly develop work-integrated courses and teaching materials, jointly train teachers, build teaching teams, and build campuses together. The training base, which trains students for the society and helps to build craftsmanship training, integrates soft skills, tools online learning courses and Cummins diesel engine service courses into the talent development program to enhance students' skills in daily teaching. We hope to further strengthen cooperation and jointly write a good chapter in vocational education."
Light Girder Suspension Crane
Maximum load: 2000kg
Used to transfer materials overhead, our Light Girder Suspension Crane is especially suitable for use in workshop that have low ceilings as well as factories and sites made of lightweight steel frames where the bridge crane reaches its limit.
The modular design contains fewer standard parts that make crane assembly as easy as stacking blocks. With these modular parts, users can reassemble a new crane, according to the change in lifting requirements of the alterations made to the workshop.
Due to the ultra-light weight of the crane, there is little friction between the trolley wheel and the rail. Easily moved by hands, this suspension crane can move clumsy, heavyweight workpiece in a fast manner. Available also with the mechanical electrical chain hoist, hoist drive, electrical control device, and matched system, the crane requires limited maintenance and has a long service life.
This series of crane can run on both straight and curved rails. By using many other modular parts, it can be reassembled to become the single-girder or double-girder crane. Each of the modular parts is bored to the standard connector for its size. So the crane can be adjusted according to the layout of the worksite, in order to suit the specific material handling requirement and satisfy customer specific needs.
Optional Parts
Aluminum rail
Railway turnout
Elevating platform
Power supply device
Electrical travel drive system
Light Crane,Flexible Combined Crane,Light Combined Crane,Light Duty Overhead Bridge
Eurocrane (China) Co., Ltd. , https://www.eurocranegroup.com