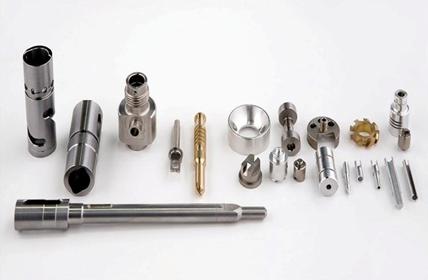 Key components of construction machinery are the foundation, support and restriction bottleneck of industry development. When the construction machinery reaches a certain stage, the industry's high-tech research will mainly focus on key components such as engine, hydraulic, transmission and control systems.
The dynamic performance of engineering machinery is one of the most important indicators to measure the technical level of products. It includes the two parts of the power performance of the diesel engine itself and the overall performance of the whole machine power transmission system. In addition to constantly improving fuel injection systems and reducing common fuel consumption and low carbon emissions, construction machinery engines have specific requirements for torque reserve and power output mode, performance matching, vibration and noise at low speeds. At present, the supporting engines for construction machinery products in China include Weichai, Shangchai, Cummins, Deutz, Perkins, Isuzu and Yanmar. High-end products, export equipment, large-tonnage equipment, and excavators almost all rely on foreign brands.
The special transmission components for construction machinery include "Dual-Variable Systems", Planetary Rotary Gearheads, Drive Axles and Suspension Systems, Slewing Rings, "Four Wheels and One Belt". At present, the research and development level of China's construction machinery transmission components, R&D measures and the international advanced level are lagging for about 30 years. There are few companies in China able to bear the closed-end test methods of load spectrum loading, and the precision and performance of the transmission gear are compared with the international advanced level. The gap is also great.
Hydraulic components are one of the key components of construction machinery products. It not only reflects the complete machine operation efficiency of the construction machinery products, the simplicity and comfort of operation, but also is the main source of faults for the whole machine. Combined with the theme of the conference, I will mainly introduce the development status of the hydraulic components supporting hydraulic excavators.
For a long time, in the aspect of high-pressure and large-flow hydraulic devices, the products of domestic parts and components companies are still difficult to meet the matching requirements of the host companies, which makes imports the only choice, especially on excavator products. However, the price is so high that the reality of "eat 70% of the profits of the construction machinery industry" and the long-term passive control of people.
Improve the engineering machinery product power supporting performance planning Establish a diesel engine test center for supporting construction machinery and large-scale agricultural machinery products, and work closely with large-scale enterprises in the construction machinery industry to build a research and development platform or an innovation alliance.
The power transmission and system optimization of construction machinery is an important way to reduce fuel consumption. Through optimized design and load sensing control, the effective power and power distribution of the engine are used rationally, so that the engine power output is always in the best condition and the engine is Under bad conditions, safety protection. This kind of technology has become the highlight of international engineering machinery competition, and is also an important R&D direction for China's construction machinery industry to carry out energy conservation and emission reduction during the "Twelfth Five-Year Plan" period, and to increase the added value of product technology, especially for mainstream products with a wide range of products. The large market demand is a big fuel consumption, and it should be a key task for the industry to change the mode of growth.
We will do our best to develop product development and high-precision, large-scale manufacturing of hydraulic components for construction machinery. Through market orientation, we support, nurture, and develop key hydraulic components R&D and manufacturing bases. At the same time, several demonstration projects were implemented to improve the overall manufacturing technology and management of the hydraulics industry.
It is necessary to further clear the development ideas of heavy-duty equipment and support the development, production and manufacturing of key hydraulic components such as hydraulic pumps, hydraulic motors, multi-way valves, and proportional valves in the medium- and high-pressure systems through market orientation. Companies that have invested a lot of capital, human resources, and material resources to achieve initial success will be able to provide taxation and fiscal policies in a timely manner by selecting the best choices and help companies solve their development and management bottlenecks. On the other hand, hydraulic components are high-precision products. The relevant production technology management standards and quality standards are different from those of general process manufacturing industries. The experience of international hydraulics industry experts is taken into account. The product quality of hydraulic components is a three-point technology seven-point management. .
Systematic research and development of the reliability and durability of dedicated transmission components. During the "Twelfth Five-Year Plan" period, we will focus on the research and development of product structure optimization, reliability, durability, noise control, and other systems, and we must strengthen research on common technologies such as gear steel, high-strength casting blanks, and friction materials. For the second and third rounds of matching, we must pick the best choices in the international advanced technology in the near future, and take the internationally secondary manufacturing route. At the same time, special plans have been prepared to guide and nurture the development of medium-sized enterprises in the industry, increase production concentration, and cultivate and develop a batch of specialized, refined and special enterprises.
The development of power engineering machinery will help reduce the gap with developed countries. Most of the core technologies of domestic construction machinery are owned by some supporting enterprises abroad. Most of the key components and systems are imported from abroad. The main reason is that foreign countries have accumulated decades or even hundreds of years of research on relevant components and technologies, and most domestic companies have started to work in this area since the 1990s or even later. The gap is not a short time. Can eliminate inside. As an emerging technology, it plays an important role in the development of construction machinery. The most important thing is that domestic research on this technology is not much later than abroad, and from a current point of view, the technological gap is relatively small, it can be said that they are on the same starting line. Therefore, this is a rare opportunity for domestic construction machinery manufacturers and an opportunity to compete with foreign counterparts on the same stage. Therefore, seizing the opportunity for the development of power machinery is of great significance to narrowing the gap between foreign construction machinery products and improving the competitiveness of its own products. The supply of key components is not very mature, and some of the major domestic components such as high-efficiency motors and energy storage components suppliers are engaged in the development of hybrid vehicles, and the products are still in the small batch trial production stage, and basically None of the production experience of parts and components for construction machinery products. Therefore, the prospects for power machinery are still relatively optimistic and developmental!
Breakthrough in the excavator's hydraulic components is expected to be the most important production and sales market for excavators in China. However, its core technology and key components have always been an incomprehensible pain in the development of domestic enterprises. Hydraulic pumps, hydraulic valves, hydraulic motors, and hydraulic cylinders are controlled by several companies. At present, hydraulic systems for excavators in China mainly use Japanese and Korean products. However, what we are proud of is that Jiangsu Hengli High Pressure Cylinder Co., Ltd. has taken the lead in breaking through the bottleneck of localization. Their high-pressure fuel cylinders have been fully realized for the brand host, and are supported by the global scope. They are newly developed in Jiangsu Wujin Development Zone. The 400-acre land will bring 200,000 high-pressure cylinders to the industry each year. Their target markets have already taken a global view and are participating in the world's highest level of market competition.
Hydraulic pumps, hydraulic valves, etc. have a higher technological content than hydraulic cylinders. Although there are currently no enterprises in the country that actually implement large-scale support, during the "Eleventh Five-Year Plan" period, under the attention of the state and industry associations, there is a huge market demand. Next, a large number of outstanding companies have emerged in the country. They are committed to the revitalization of national industries and are determined to match China's mobile machinery with the "Chinese core." In the following, the development level of the hydraulic equipment industry and the hydraulic valves in the domestic engineering machinery hydraulics industry are introduced with the example of Longyuan Hydraulics, Zhongchuan Hydraulics, Boyi Hydraulics, Suqiangge Hydraulics, and Cytec Hydraulics.
Longyuan Hydraulics, established in 1998, has evolved from a single agricultural machinery and spare parts enterprise to a modern enterprise integrating R&D and production of hydraulic components. At present, the most competitive product is a high-pressure fuel tank for excavators, which has been supplied to more than 30 domestic brands and is another leader in the high pressure hydraulic cylinder industry of excavators. In 2010, in order to further meet the market demand, it invested 500 million yuan. Yuan, 200 acres of land, is expected to introduce eight high-pressure fuel tank production lines, a high-pressure fuel pipe production line, engineering machinery tank production line 2.
Nakagawa Hydraulics Co., Ltd. is the largest domestic hydraulic project with a total investment of 2.6 billion yuan. It can annually produce 600,000 sets of high-end hydraulic parts, achieve sales revenue of 6 billion yuan, and profits of 1.31 billion yuan. The total investment was 520 million yuan, of which equipment investment was 460 million yuan. All the 148 units of the first stage equipment were completely commissioned, and the designed production capacity was 100,000 sets of hydraulic components. The pilot production of small batches of pumps, valves and motors has been successfully trial-produced and 200-hour bench tests have been passed.
Anhui Boyi began to engage in the research and development of hydraulic pumps, multi-way valves and hydraulic motors in 2008. It has successfully developed high-pressure swash-plate axial piston pumps for excavators ranging from 13t to 30t, and has two types of ports 22 and 22 Multi-way valve, and an 8-way multi-way valve with a diameter of ¢19. Conquered the smelting problem of complex brass alloy and ductile iron, solved the technical difficulties in the bimetallic fused casting process of complex brass alloys with carbon steel and alloy steel, such as low bonding strength, low qualification rate, looseness and porosity, etc. .
Changyuan, medium and high pressure gear pumps and hydraulic system manufacturers of industrial vehicles, starting in 2009, started construction of an excavator cylinder production line and started the development and production of excavator manifold valves. At present, the following 13t excavator cylinders have been supported on the host in small batches, 22t excavator cylinder has been used in the host more than 1000h; 6t excavator multi-way valve has been tested on the host more than 500h, 8t, 23t excavator multi-valve also Enter sample prototype stage.
Seikos has been focusing on the development of hydraulic excavator parts since 2006. At present, it has developed OEM series 4t, 6t, and 8t excavator main hydraulic pumps and slewing/travel motors, which have been implemented as batch equipment for excavators in Shandong Province. Currently developing 10,12t hydraulic parts. In order to solve the host machine and realize mass production of OEM hydraulic components, 200 mu of land will be expropriated immediately, and 500 million yuan will be invested to expand the component production line to ensure that parts and components are correct. At the same time, the company will soon introduce a team of Japanese experts with advanced experience in the manufacturing field to carry out on-site improvement.
In addition to the above companies, there are a large number of ethnic companies that are working silently in the areas of AVIC Liyuan, CNAC Fengyang, Suqiangge Hydraulics, Lilong Hydraulics, Beijing Huade, Dagang Yining, Jiangsu Ruilong, etc. Supports the host in small batches. In order to solve the current situation of parts and components, Xugong Machinery, Liugong, Zoomlion and other leading domestic construction machinery leading companies began to increase the intensity of parts and components research and development. XCMG is currently acquiring two component manufacturers in Europe through its listed company XCMG, one in Germany and one in the Netherlands. At the same time, the rapid development of China's construction machinery industry has also attracted the attention of foreign hydraulic components companies. Recently, Nabtesco Co., Ltd. and Shanghai Electric Hydraulic Pneumatic Co., Ltd. jointly decided to establish the Jiangsu Nabtesco Hydraulic Co., Ltd., the goal is to build a domestic The largest hydraulic motor production base. Caterpillar and Liyuan also signed a cooperation agreement in Wuxi. They are mainly engaged in the production of hydraulic pumps and hydraulic motors for construction machinery. Doosan MOTTROL, the largest manufacturer of hydraulic parts in Korea, has recently settled after several years of analysis and investigation. Jiangyin. Rexroth is also highly optimistic about the development prospects of China's unimaginable excavators, and has also launched a hydraulic control system for excavators.
CNC turning plastic is the workpiece is fixed on the lathe, using high speed rotating machine drives the workpiece to turning. tool on the workpiece so the product shape is round.The processing materials are commonly used in POM, PS, PMMA. The machining precision is 0.01mmand concentric 0.01mm of the CNC Turning Machining. we have specialized equipment to test products, these instruments include: TESA Grohe, micrometer, projector, calipers. The surface be smooth after process. CNC machining application in a variety of industries, including: cars, ships, communications, medical equipment, industrial automation equipment.
Cnc Turning Plastic Parts,Plastic Gears,Brass Flange,Small Plastic Gears
YaoPeng Metal Products Co., Ltd. , http://www.ypmfg.com